Used to be whenever we had a bad economy we'd simply create jobs by borrowing money to upgrade and expand our cities. All this borrowing once helped drive urban sprawl, once helped give a sense of intelligent design to fast growing towns.
But can we continue to borrow and build more and more bigger better infrastructure indefinitely? Most Americans have learned this the hard way as homeowners who can no longer borrow against the skyrocketing value of their homes. We're all now finally in a position where we have to hunker down and make do with what we have.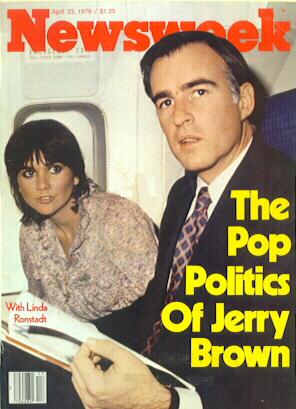 Likewise isn't it time that local governments do the same? We can no longer afford to tear down huge chunks of our still functioning built environment to make it better, can we? It's now time to try to live more simply within the construct of the infrastructure we currently have, right?
This mean repairing instead of replacing. This means patching roads instead of widening and paving them. This means protecting the environment by eliminating the way that redevelopment agencies make "improvements," which too often lead to urban deforestation and an increase in impervious surfaces, which in turn hurts streams and depletes precious groundwater resources.
In short, redevelopment is no longer what it once was when we had lots of vacant land and soaring real estate values.
Redevelopment agencies are no longer a viable way to improve local economies. Or at least that's what California's new Governor Jerry Brown says.
What's you opinion? (See newspaper excerpts below)
–DeaneTR

"It's early, but could new Democratic Gov. Jerry Brown be the taxpayers' friend and free-market champion that his Republican predecessor turned out not to be? We previously applauded Mr. Brown for his stunningly bold proposal to abolish the state's 425 redevelopment agencies, local entities that enable government to choose economic winners by diverting property taxes intended for routine public services. His motives aren't entirely altruistic. He hopes to use some of a recouped $5 billion this year to shore up the state's budget deficit. But most of the money eventually would go to local governments for routine services after paying off redevelopment agencies' 20 years of bonded debts." From  OC Register
"When Brown joked last week about going into the "lion's den" to sell his budget plan, he was referring to the headquarters of anti-tax groups, the caucuses of Republican lawmakers and the meeting rooms of business organizations skeptical of his plans to extend billions of dollars in taxes that are expiring. By Wednesday, however, the lions' den had become the League of Cities, an organization filled with fellow Democrats. Brown conceded that the furor over recent weeks suggests that his plan may not be approved by lawmakers, at least not as proposed. But he reminded local leaders that balancing the budget means that some things are going to have to give, and he called on them to put forward their own ideas if they disagreed with his proposals." From LA Times
"Ever since the Democratic governor proposed eliminating redevelopment agencies to help balance the state budget, cities have been outraged, some going so far as to push projects out the door in emergency meetings in an effort to thwart Brown's plan. But the few hundred city leaders gathered Wednesday at the Hyatt Regency in Sacramento were respectful when Brown spoke at their luncheon, never mind the table outside declaring, "Stop the State's Redevelopment Proposal."
"I've been reading all those blog entries; they're all riled up," Brown said at the outset.
"Actually, you look pretty good to me. You know, you look relatively benign." "
From SacBeeBlog